Education Directions Cloud Transformation
Case Study: Google Workspace for Executive Search
Geek Team helped EduDx.com modernize and reduce costs by consolidating their tech stack into one tool by migrating data from Office 365 and DropBox to the digital tools offered by Google Workspace. Bringing teams together with Google Docs and Drive.
/ AT A GLANCE
INDUSTRY
Education – Executive Search
IMPROVED
Collaboration and productivity for hybrid work environment
ENABLED
Central storage for team use with Shared Drives.
Google Workspace for Executive Search firm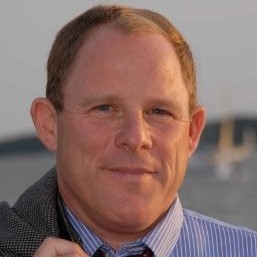 "The Geek Team handled our migration from Office 365 to Google Workspace, clearly focusing on what needed to be done. While maintaining our workflow, the Geek Team migrated historical information, including past emails, contact information, and key business data. Google Workpsace has helped us manage client expectations with communication, information management, and effective research.

Dr. Jerry Larson, Managing Partner, Educational Directions.
The challenge
Jerry Larson, the Managing Partner at EduDx noticed his team was not using Office 365 and Dropbox, switching from one application to another was causing workflow inefficiencies. These solutions were not effective in a hybrid work environment and for their pace of work that required travel and meeting clients face to face. The team preferred the digital workspace offered by Google to get work done.
The solution
Geek Team deployed Google Workspace and migrated all end user emails, contacts and calendar events from Office 365 to the new Google Workspace platform over the weekend to avoid disruption. Files from Dropbox were moved to Google Drive. We provided personalized support and training on how to use the new tools and used this opportunity to rebrand the domain from Edu-directions.com to EduDx.com.
The results
The team at EduDx is now working with Google Workspace for collaboration, document creation and storage – familiar tools designed to work from anywhere on any device. Not only has this improved project workflow and increased productivity but it has also been a great cost saving and simplified administrative tasks and maintenance. The new modern digital Workspace has also increased morale at
EduDx.
Executive Search firm using Google Workspace at work.
---
About Educational Directions
Founded in 1986, Educational Directions (EduDx) is a nationally recognized consulting firm for independent schools and is an acknowledged leader in searches for heads of school and administrators. EduDx partners with schools to thoroughly understand the school's strategic priorities and delivers exceptional results with transformational leadership.
---
About the Geek Team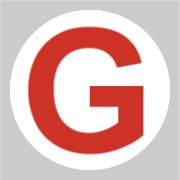 The Geek Team is certified in Google Workspace Administration and Deployment.
Ask us about Google Workspace for Executive Search.
Contact us to learn more about our services or email us at info@geekteam.com