Company Overview
At the Geek Team we focus on the leading and most innovative cloud platforms, to ensure that we can offer our customers the best experience and the tools they need to achieve their goals.
We help companies implement new workplace technologies, make organizational changes, train their workforce at large, help them find solutions to productivity problems and automate their business processes.
Our team of experienced project managers, Cloud Architects and data engineers provide support and implement cloud based solutions that will transform your workforce. We have rolled out several successful projects for organizations of all sizes both in the USA and Northern Europe within SMB's, Government, NGO's, nonprofits, construction, healthcare and many other industries.
We offer a combination of on-site solution consultants as well as remote support technicians that can help Small and Medium Business (SMB), Corporations and Enterprise worldwide.
Meet Our Consultants
Google Workspace Consultant, Chrome & Office 365 Expert
Jane is a technology Consultant. Google Workspace, Chrome, Office 365 and Apple iCloud are among her areas of expertise. She helps organizations move to the cloud and trains their workforce on various collaboration and productivity tools. She has a bachelor of science degree in computer science and over 20 years of experience working as a technical consultant from SMBs and Enterprise. Most recently she worked at Accenture as a Google Workspace Engineer managing their corporate Google Workspace environment and helping with Migrations for their acquisitions. Specifically she helped with Google to Google and Office 365 to Google Workpsace Migrations. Her deep knowledge of Microsoft, Apple and Google's cloud technologies paired with her broader IT support and management experience enables her to contribute a great deal on projects.
Certifications
GSuite Administration and Deployment Specialist
Google for Education Deployment
Chromebooks Deployment Specialist
Microsoft Certified Systems Engineer
Consulting Services Provided
Mac expert, Outlook & G Suite Specialist
Google Workspace (GSuite) Administration, Migration, Deployment, Support and Training
Google for Education Deployment
Chrome Implementation and Support
Google Voice
Office 365, Outlook
Trello customization, implementation, and Development.
Apple Mac's, iCloud and Apple apps

IT Support

on Apple Mac's & PC
Microsoft Certified Systems Engineer
Cybersecurity Expert and Google Cloud Engineer

Will is an expert on Google Cloud and cybersecurity.
He specializes in IT Administration, Security, Infrastructure and design of homogeneous and heterogeneous network environments, in various corporate environments.
Automation of routines using shell script.
GCP Engineer and Architect.
DevOps / Cloud (terraform / Ansible / kubernetes / Jenkins / Ranche).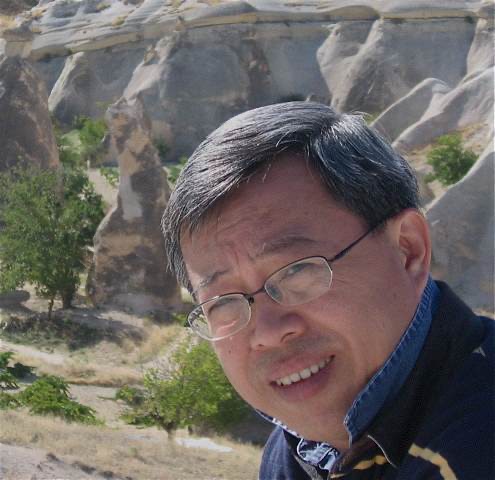 Software Application Developer

Sunny has over 35 years experience in software and application development, systems integration and consulting for enterprise clients from various industries.
He specializes in enterprise project management and delivers the desired outcome through a success orientated conversational framework guiding clients from senior management to project delivery teams.
He provides custom solutions for Trello ranging from the simplest automation command on a single board to business solutions deployed across multiple boards.
Systems integration and consulting for enterprise clients'
Enterprise Project Management
Testimonials
Check out some of our customer success stories and our reviews on Facebook and Linkedin.
Join the Team
We are a joyful, curious and creative group of people working together to help individuals and businesses of all sizes with all their technology needs. From cloud technology implementation to change management training and technical support.
The Geek Team is growing and we are looking to expand the team. We're looking for individuals who will innovate and deliver excellence. We are an equal opportunity employer and If you are interested in joining us then please contact us.
Open Positions
Technical Support Consultant
Send you Cover Letter and Resume to careers@geekteam.com