The Geek Team offers Tech Support services and device management on Mac OS, Apple Photos, iCloud, iTunes, iPhone, Apple Mail, Calendar, Contacts, Apple TV, iPad, iPhone, iWatch, MacBooks and iMac's. We also provide support for iCloud for Windows and iTunes for Windows. On-Site service or Remote support is available for businesses, home offices and individuals.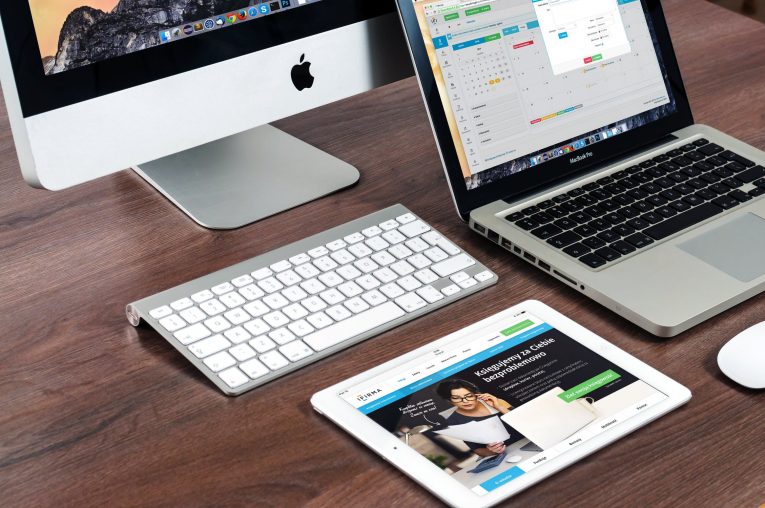 Apple Mac tech support and help with Apple apps on a Mac or PC
Apple Consultant and trainer helping individuals and businesses with Macs, iCloud and Apple apps on a Windows PC or a Mac. Day, Evening and Weekend appointments available.
Based in the United States – working remotely with clients worldwide.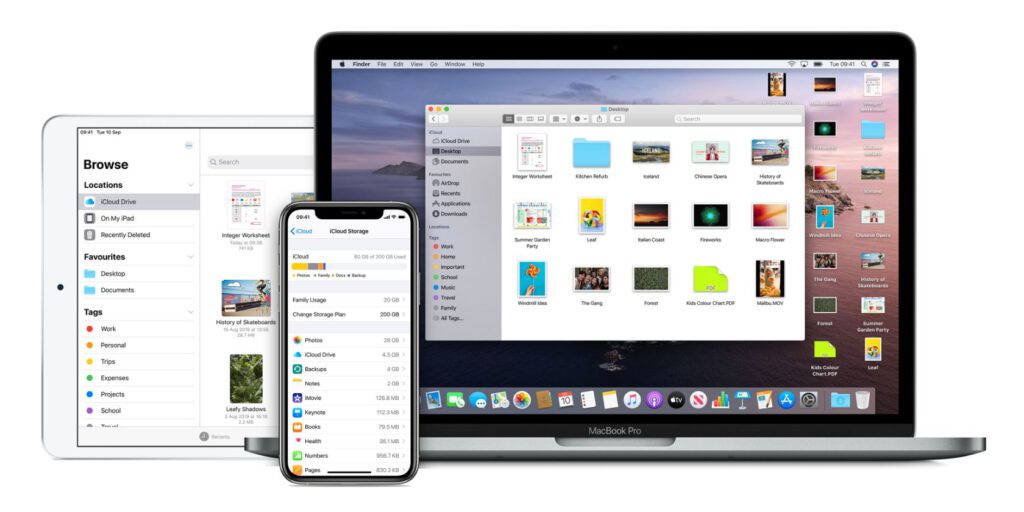 Apple Small Business Support and Consulting Services
We provide solutions to the following common business questions:
"We want to modernize our paper-based processes. How can iPhone and iPad help us?"

"We have employees around the country. What's the best way to manage and deploy iPhone devices?"

"Employees have misplaced their phones in the past, and our manager is worried about lost data. Can you explain the iPhone and iPad security approach?"
Contact us to learn why iPhone and iPad devices are secure, manageable, easy to deploy, and compatible with any business environment.
Apple Mac Tech Support for Home and Office
Photos
File and Photo management? Need help organizing your photos and eliminating duplicates. We can organize all your photos and help you access them on a multiple devices. Apple Photos technical support on PCs and Macs. Learn how to share and mange your photos.
Mac OS
Need help transferring your files to a new Mac, installing software or backing up your system? We can fix your issues, train you how to use your apps and help you work smarter on your Mac. Need Windows on a Mac we can help!
iTunes
iTunes is a media player, media library, Internet radio broadcaster. Let us help you setup your music library and manage your devices on your Windows PC or Mac iOS.
iPhone
Do you need help setting up your new iPhone or connecting? We can setup your new iPhone, transfer your data from the old phone and integrate it with your other devices including your Mac or PC.
Mail, Calendar & Contacts
Do you need help getting your iPhone, iPad and MAC working together or setting up everything on your PC? We can integrated them so you can access your email, contacts and calendar on all your devices from anywhere.
Apple TV
The Apple TV is a streaming media player, that lets you watch videos, listen to music, play games, and use other types of apps from the Internet on your TV. Let us help you setup Apple TV and show you how to make the best use of it.
Customer Success Stories
Featured Client Testimonials
MAC File & Photo Management and Backup.
Rating:

"Great overall experience with Jane from Geek Team! She helped me de-clutter and improve the performance of my MacBook and trained me in file management and photo storage….so helpful!"
Liz Fox Keogh
New Canaan, CT
View review on FaceBook.
MAC Repair and Home WiFi setup.
Rating:

"With a degree in computer science, Jane has a deep knowledge base. I appreciated her explanations and patience. She diagnosed the problem with my mac and came up with a solid solution. I am so happy with my new and improved macbook! In addition, she has ideas to improve all areas of your individual and family tech life. How great to have this resource right here in New Canaan!"
Elizabeth Evans
New Canaan, CT
View review on FaceBook.
Apple Email, Contacts and Calendar setup on Mac & iPhone
Rating:

"Worked with Jane this morning cleaning up my computer and learning how to organize and manage my files and photos in the cloud. She also synced my computer with my phone so I can access my contacts, email and calendars on both devices. She explained things very clearly to me and used diagrams which helped immensely. I would Highly Recommend her!"
Pam White
New Canaan, CT
View review on Facebook
Sonos Wireless music setup and Apple Mac computer repair
Rating:

"The best Apple repair services in Greenwich! The Geek Team set up our whole house wifi, computers, home entertainment (including Sonos wireless music and smart TV systems) and security for our Apple computers. We never could have done this ourselves and we tried. In addition to setting up our home wireless network, Jane also setup a backup storage device that automatically backs up our Apple iMac and Macbook laptops. We can easily access, upload, share and manage our files wirelessly whether we are at home or on the road. If you want to save time, aggravation and money call the Geek Team."
David Prose
Greenwich, CT
iMac Memory upgrade and Backup Services.
Rating:

"Geek Team upgraded the memory in my iMac computer and it's finally fast! Jane helped back up all my files as well."
Farima Fmk
New Canaan, CT
View review on FaceBook
In home Apple MAC computer support and system backup
Rating:

"Extremely knowledgeable about Apple and Windows products. Have been using for over 10 years. Completely reliable and trustworthy."
Liliana Geldmacher, Stamford, CT
Services provided: MAC repair and computer security service.
MAC computer support, data backup and Quicken help.
Rating:

"Jane was a huge help in cleaning up my Mac and making it faster. Also showed me lots of tips to use my computer better. Thanks Jane!"
Elizabeth Gerdts, Darien, CT
View review on FaceBook
MAC Computer support, iPhone and iPad support.
Rating:

"The Geek that came to my house arrived on time, fixed all my iMac computer problems, setup my printer and trained me on how to use my new ipad. The work was performed efficiently and I am very satisfied with the service."
Robert Schumacher
New Canaan, CT
iMAC Computer support, online banking help.
Rating:

"Jane showed up on time. My iMac had been compromised and my online banking would not make payments to my CCs. Jane solve the problem quickly and efficiently. She also gave me several solutions to move forward. Very Nice Lady!"
Katherine Cook
New Canaan, CT
MacBook help, wireless printing support.
Rating:

"My macbook was cluttered, I couldn't fix it myself and I couldn't print wirelessly so I called the Geek Team. The Geek came at a moments notice and was able to repair my computer and enable wireless printing and faxing. I can print and fax from my macbook and iphone wirelessly. They come to you and are the best in home computer services techs. Jane was very patient and a pleasure to work with."
Nancy Bartko
Norwalk, CT
MacBook computer repair and support.
Rating:

"Very professional, friendly computer support services. Helped me get my computer back up running and removed viruses, My computer is running much faster than before and I am able to get back on the internet. I would definitely recommend Geek Team to friends and family."
Ann Marie Spero
Darien, CT
MacBook computer repair and support.
Rating:

"Brought a Mac for software installation, was installed very quick. Knows a lot about the technology. Very kind, professional, and has an ambition to solve problems. Thank you for helping me!"
Ann Marie Spero
Darien, CT
MacBook support and software installation.
Rating:

"Brought a Mac for software installation, was installed very quick. Knows a lot about the technology. Very kind, professional, and has an ambition to solve problems. Thank you for helping me!"
Edwin Martinez
Darien, CT
Macbook Pro Support and system mainetenace
Rating:

"Jane brought my son's Macbook Pro to life in one day!!!! She was fairly priced, explained every detail, and I plan to return to her with my computer to update its hard drive. Thank you Jane for all the personal attention — my son is THRILLED!!!!!"
Karen T Welt
Greenwich, CT
Macbook Pro Support and system mainetenace
Rating:

"Geek Team was great!!! I called and Jane came the same day to help me with Microsoft Outlook. She transferred and converted my Microsoft Outlook files so that they now work on my new laptop. She also secured my new computer and gave me some helpful tips. I highly recommend her."
Andrea S
Greenwich, CT
Macbook malware removal and data backup
Rating:

"Jane did an excellent job on my Apple computer. She got rid of a virus, backed up my data and reinstalled important programs. She is friendly and efficient and is a pleasure to work with."
Wendy Friedman
Greenwich, CT
Macbook memory upgrade and repair
Rating:

"Without exaggeration, Jane is real in her profession! I contacted Jane upon web search recommendations and true to her expertise, my McBook Pro 2013, which l was intending to give up on for freezing and sluggish performance; has been fixed to my outstanding satisfaction. Service advice, affordable options, and timely work schedule and delivery were among her service values l would always repeat and recommend Geek Team for reliable and excellent services.✅✅✅✅✅"
Will
New Canaan, CT
Macbook maintenance and support, file recovery and printer setup
Rating:

"Thank you Geek Team for everything from cleaning out old files/making space on my hard drive, recovering old files from an external hard drive, educating me on software and helping me choose a new home printer for our family!"
Jess Conolly
New Canaan, CT
Macbook tech support, Gmail issues and printer repair
Rating:

"Courteous, quick and right on time. I enjoyed having the Geek Team come to my home. The tech helped me get my MacBook pro cleaned up, fixed my email issues and my printer. Highly recommend and would use again."
Jane Bronson
New Canaan, CT
Mac Support and website design
Rating:

Jane is an expert on computer technology. She offers the option of providing in-home services. She saves the customer time by working through issues that unexpectedly arise while resolving the initial problem. I am starting a business that requires an internet presence; her knowledge, guidance, and patience jump-started the whole process, saving me a huge amount of time, money, and frustration. Working with her is a pleasure."
Gigi Guthrie
New Canaan, CT
Mac Support and repair
Rating:

I had an (older) iMac that would not start up. I dropped my machine off with Geek Team on a Sunday afternoon and had a diagnosis within a couple of hours. For less than 1/5 the cost of a new computer, they were able to re-do my hard drive and provide me with a faster, working computer within a few days. I highly recommend their services."
Wil Ward
New Canaan, CT
Mac and Windows Computer Support
Rating:

"Jane has assisted our family (2 parent professionals and 2 teenagers) on data recovery and configuration of our laptop-mobile devices. She is customer-focused, hard-working, knowledgeable in Microsoft and Apple, we are pleased with how durably she integrated the two worlds."
Edward Harney
New Canaan, CT
iPad, Home Wifi network and Gmail support
Rating:

"The Geek Team representative who serviced my computer did an excellent job of setting me up so my computer became useable again after many problems. The tech also transferred my contacts from yahoo to gmail and synched my email and contacts on my ipad. In addition to that the tech setup wireless internet connectivity for the whole house. We were very pleased with the service."
Edward Harney
New Canaan, CT
Repaired corrupt iPhoto and recovered lost pictures
Rating:

"Full service computer repair shop. Recovered my lost pictures in my corrupt iphoto, updated the operating system, setup wireless printing and scanning and installed new memory in my imac. My computer is working much faster and I am very happy with the services. Flexible time and came to my home office to perform the work."
Carol Bueti
New Canaan, CT
Installed Windows on iMac
Rating:

"Jane installed Windows 10 on an iMac computer which enabled me to dual boot into Windows and Mac OS X Sierra and helped configure software and transfer files. She also boosted the speed of my home Wi-Fi network and setup Microsoft Outlook with gmail. She was dedicated and made sure everything was done correctly."
Barry Kresch
Westport, CT
---
The Geek Team offers Apple Mac Computer Repair service in Greenwich, CT, Darien, CT, New Canaan, CT and Westport, CT.