NES Cloud Transformation
Case Study: Google Workspace for Advertising & Marketing
The Geek Team analyzed NES's existing technology stack to determine the impact a website name change for the business would have on existing business applications and re-architected the existing environment to enable the rebranding of the company.
/ AT A GLANCE
INDUSTRY
Advertising & Marketing
IMPROVED
Collaboration and Remote productivity meetings
ENABLED
Google Workspace integration with CRM platform
Google Workspace for Advertising & Marketing
"I wanted a solution for the applications we used in our everyday business that would be transparent to not only our clients but also our associates. When we changed over it was painless for everyone! It is great to have the Geek Team as a partner to help with technology questions so I can focus on running the business. Google Workspace has helped us scale and Meet has decreased our travel expenses"

Keith Napier, Business Manager, NES.
The challenge
Keith Napier, the Business Manager at Napier Search, was looking to change the business name to NES. His team has been using the Google Workspace productivity tools for years and his main concern was maintaining the SSO login and integrations with other essential business cloud applications they used which included DropBox and the Insightly CRM customer database which took the team years to enter.
The solution
The Geek Team setup nessearches.com for the company. All their employees emails, contacts, calendar meetings, drive data and Insightly customer database where moved over from napiersearch.com to nessearches.com with no interruption to business operations. Software API specifications were configured in Google Workspace and users signed in seamlessly into all their productivity apps.
The results
The new name and website launch at Napier Executive Search was a success! Their associates are accessing the tools that they love securely in Google Workspace, DropBox and Insightly with all their data intact. Emails sent to their old email address are being delivered to their new email to prevent loss of business. The team is using Google Meet for productive remote meetings on their Chromebooks.
Advertising & Marketing firm using Google Workspace
---
About NES
NES is an education consulting and executive search firm that helps higher education institutions forge a path forward with qualified leaders in enrollment, admissions, financial aid and marketing. Our executive search services match your college or university with candidates who deliver results today and anticipate the demands for the future.
---
About the Geek Team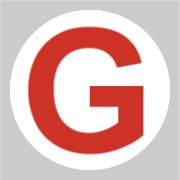 The Geek Team is certified in Google Workspace Administration and Deployment.
Ask us about Google Workspace for Advertising & Marketing.
Contact us to learn more about our services or email us at info@geekteam.com