Whether you are looking to get technical support for your office computers, setup a wireless network for your home, secure or repair your computer, recover files from a damaged hard drive or need software training to become more productive, our certified technicians have the knowledge, tools and expertise to help you.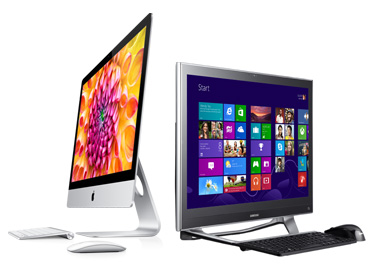 Get expert help on your MAC, PC or Chromebook
Apple Consultant, Microsoft Certified specialist and trainer helping companies and work from home individuals.
Day, Evening and Weekend appointments available.
Based in the United States – working remotely with clients worldwide.
Technology Support for Business and Home
New Computer Setup
Looking to get a new computer for your home or office? Need help transferring your files to the new system. We can recommend, purchase and install your computer, printer, laptop and any other type of digital technology that you are interested in. We can also help you move all your files, software and emails to the new computer.
WiFi Network
Having internet issues? Need advice on setting up a Wired or Wireless WiFi network at your home or home? We can design and install all types of networks to help you connect all your devices seamlessly to the internet and local network. We specialize in setting up high-speed Internet service with various local providers.
Mobile Devices
Do you need help getting your iPhone, iPad and MAC working together? As an Apple Constant we can recommend, purchase and install iPhones, iPads and integrated them so you can access your files from anywhere and on any device.
Virus Removal and Prevention
Are you looking to secure your computer? We are experts at protecting your devices and removing threats that manage to get through the internet. We can remove Viruses, trojans and all types of malware.
Data Backup
Have you backed up your data? We can help you safe guard your files by setting up a reliable backup system that can be used to recover your system from disasters. On – premise and Cloud Backup Solutions are available.
Maintenance & Support
Is your computer acting slow and sluggish? We can troubleshoot and fix most software and hardware related issues and optimize your systems performance. Service Level agreements are also available for business and home offices.
Network Setup & Admin
Are you looking to setup a network for your office computers? We can connect all your computers and printers on a network so you can print from any computer and share files.
Cybersecurity
Are you looking to secure your computer? Keeping your data safe and secure is our priority. We address security at multiple levels with user training, hardware and software installations, monitoring programs, and more.
Customer Success Stories
OVER 10 YEARS of LOYAL CUSTOMERS
Computer Repair, Virus Removal and Computer Security.
Rating:

"I was desperate for help with my suddenly extremely sluggish home PC. I work at home and my PC slowed to dial-up speed, preventing me from working as I faced a deadline. They responded immediately to my call and came over within 2 hours. They debugged the computer, removed a host of viruses and spyware that attacked my PC and set up anti-virus protection. They also recommended and installed a back-up system, which has given me great peace of mind. If you need a computer expert fast, call the Geek Team."
Donna Rosato
Senior Editor at Consumer Reports
Secured Wireless Network
Rating:

"Just call the Geek Team. Don't waste your time calling anyone else. They resolved a number of problems we had in our office. Thanks to her help, our network is now working much more effectively and our cell phone service, which had been out since a major storm two weeks ago, is now just fine. This is a perfect example of you get what you pay for. Many thanks for a job well done."
Russell Wayne
Westport, CT
Windows Computer Repair and PC Data Recovery.
Rating:

" I used Geek Team when my laptop wouldn't load my operating system. They were very responsive and came out to my house within a few hours to look at my laptop. The tech was able to backup and save my data and coordinate repair with Dell quickly and was in constant communication with me regarding the issue throughout the process. As I was in the process of purchasing a 2nd laptop, they also assisted me in finding another laptop that met my needs well. Very knowledgeable and responsive – would definitely use again!"
Crystal Hill
Darien, CT
Computer support and software training.
Rating:

"The tech is very knowledgeable and dependable. I have been using Geek Team computer services for several years and have always been completely satisfied with the results. The tech that comes on site to my home has a very friendly personality and has lightened all my fears of using the computer and made it more accessible for me. I would never hesitate to recommend them to any individual or firm seeking their services."
Laura Taubes
Stamford, CT
MAC repair and computer security service.
Rating:

"Extremely knowledgeable about Apple and Windows products. Have been using for over 10 years. Completely reliable and trustworthy."
Liliana Geldmacher
Stamford, CT
MAC Computer support, iPhone and iPad support.
Rating:

"The Geek that came to my house arrived on time, fixed all my iMac computer problems, setup my printer and trained me on how to use my new ipad. The work was performed efficiently and I am very satisfied with the service."
Robert Schumacher
New Canaan, CT
Tech support on Gaming laptop and WiFi issues.
Rating:

"The tech was very diligent and knowledgeable. Did well explaining concepts to a computer challenged individual. I highly recommend her services for a wide set of computer related needs."
Michael Lynch
New Canaan, CT
Tech support on Gaming laptop and WiFi issues.
Rating:

"I was having problems accessing the internet outside my house, on the patio, and in the room above my garage. The tech that came to my home from Geek Team computer support services was able to increase the wireless network capacity and wifi range. They were efficient, quick and successful. it was a pain free experience. Would use again."
Alex Stoupas
Darien, CT
Tech support on Gaming laptop and WiFi issues.
Rating:

"I was in distress in my arrangements for TV, Internet and Telephone with Verizon. I had earlier used Geek Team and was very happy with the results of having to eliminate problems I was having. This explains why Jane from Geek Team is here again today and has solved all my computer problems to my complete satisfaction. She equally cleaned and repaired my wife's computer and advised her on technical questions that were outstanding. I highly recommend her."
James Hurlock
Greenwich, CT
Wireless Network setup and Malware removal
Rating:

"The tech was very helpful and professional. A pleasure to work with and solved all my problems! Set up wireless network and removed malware. Will use again."
Kathy Oshaughnessy
Stamford, CT
Computer Support on Gaming Computer
Rating:

"The tech came to our house and fixed my son's gaming computer. Very knowledgeable and friendly and was able to get his computer working back to normal. Very satisfied with our service call and so convenient to have in home service."
Cat Di
Greenwich, CT
Computer Network Support and WiFi
Rating:

"The tech was professional and thorough and responsive. Fixed the entire network throughout the house and enabled full wireless internet access across the home. High marks!"
Natalia Dalcolmo
Greenwich, CT
Home WiFi support
Rating:

"Arrived promptly, very efficient, resolved all issues with our Home Wifi as requested. Very pleased with the results."
Howard Merkel
Greenwich, CT
Computer Support in Greenwich, CT
Rating:

"Always helpful and knowledgeable."
Steve Mclaughlin
Greenwich, CT
Macbook Pro Support and system mainetenace
Rating:

"The tech brought my son's Macbook Pro to life in one day!!!! She was fairly priced, explained every detail, and I plan to return to her with my computer to update its hard drive. Thank you for all the personal attention — my son is THRILLED!!!!!"
Karen T Welt
Greenwich, CT
Sonos support and WiFin network setup
Rating:

"Awesome service. Fixed a windows laptop issue and reconfigured our home Wi-Fi network. As a result, our internet speed and range has increased throughout the house. They also fixed our Sonos network and ensured that we can play our music through our Mac and iPhones. The tech was a pleasure to work with and VERY ORGANIZED!."
Lisa Beeson
Greenwich, CT
Windows Computer setup and support
Rating:

"The tech did a great job helping out my disabled friend in Stamford. Lots of specialized software and a non-computer savy crowd . . . Kudos for the good work."
Burt Siegelman
Stamfod, CT
Windows Computer setup and support
Rating:

"The tech has not only been an excellent technician and extremely knowledgeable but her patience with teaching us has been amazing. She has made this whole experience a friendly event as well as providing a service that we so badly needed. I would recommend them to anyone who feels lost in todays computer driven world."
Steve Doty
Greenwich, CT
Windows computer support and printer setup
Rating:

"After more than 12 years with the same IT person, he decided to retire and I needed a new IT contact, my first phone calls were to Geek Squad, Computer Super Center and Geek Squad but none gave me any confidence that I was going to receive professional service. Upon contacting Geek Team and speaking with Jane, I felt that I had found my new IT guru!!! Jane is amazing and am so thrilled to have her on my team!!!"

Venera Spadaro
Greenwich, CT
Corrupt Windows repair and file recovery
Rating:

"Called Geek Teem when I was hacked and the computer crashed..On site repairs. .Very thorough…all files recovered…put in new programs that exceeded what I originally had, eliminated programs that were causing problems. Technician did excellent job!"

Phyllis Rembaum
Greenwich, CT
Windows computer support and Skype setup
Rating:

"Jane showed remarkable talent and determination as she corrected the many issues in my computer. Not only did she rectify and explain my Skype issues but she went through my entire computer and clarified the many troublesome issues that interfered with proper performance. Jane has great talent and intelligence, and is very well suited for her work in computer and engineering matters. I feel fortunate to have had Jane with me today."
John O'Keefe
Greenwich, CT
Windows computer support and Skype setup
Rating:

"Jane proved to be very knowledgeable about Microsoft windows and dealt with my computer quickly and efficiently. She always made sure I understood what she was doing and was more than willing to answer questions and illustrate the solutions on my computer I was very pleased with her prompt and expert service."
Bill Adams
Greenwich, CT
Windows 10 Tech support and voice recognition software
Rating:

"Great experience and reasonable cost! The representative was responsive to my needs and got things operating on my Windows 10 computer in a short amount of time. Repaired my Dragon Nuance voice recognition software and integrated it with Microsoft Word and my Web browser. I was very satisfied with the computer support and services. Explained things in a non technical way. Would highly recommend."
Alex Orban
New Canaan, CT
Windows Laptop support
Rating:

"The Geek Team rescued me the day after Christmas. They fixed my business computer and also installed programs to keep my laptop running more efficiently. Lifesaver!"
Michelle Anastasio-Festi
New Canaan, CT
Virus Removal
Rating:

"They came to our house and helped us remove from our computer a very bad virus. Helped us reinstall everything and put protective measures in place so this won't happen again. We were extremely satisfied with their help."
kenneth shapiro
Westport, CT
Secured Wireless Network
Rating:

"Fantastic service and responsive. My computer was hacked and the tech from Geek Team came within a few hours, solved the problem and secured my home wireless network."
Jesse Harte
Westport, CT
Windows Computer Issues
Rating:

"These folks did a great job in correcting a problem with my Windows computer. They made it their business to help me out despite the fact that it was a busy time of year and they were quite busy themselves. I highly recommend the Geek Team."
W Carmell
Westport, CT
---
The Geek Team offers on-site Computer Repair service in Greenwich, CT, Darien, CT, New Canaan, CT and Westport, CT.