Hoagland's of Greenwich improved back office productivity on Microsoft Office, Outlook and Windows
Case Study: Microsoft Outlook for Retail
The Geek Team assisted Hoagland's of Greenwich with Microsoft Outlook email issues, computer system upgrades, setup and troubleshooting and printer installations. We also maintained their wired and wireless internet network that connected all their point of sale systems and back office computers running Windows at their flagship store in Greenwich, CT.
/ AT A GLANCE
INDUSTRY
Retail
IMPROVED
Collaboration and Productivity
ENABLED
Microsoft Outlook email, Windows, Printers, Point of Sale Registrars, Wired and wireless Network.
PLATFORM
Microsoft Windows
Luxury retailer using Microsoft Office and Outlook at work.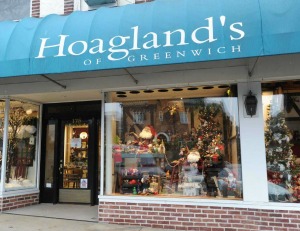 The point of sales systems at the retail gift shop in Greenwich, CT and their back office computers running Microsoft Windows and Outlook email where maintained properly and working at maximum efficiency with the help of Geek Team technical support and consulting services.

Hoaglands of Greenwich
---
About Hoagland's of Greenwich
Hoagland's is a gift shot and has been the premier destination in Greenwich since 1937 for tabletop, home accessories, luxury gifts and wedding registries. Generations of customers have selected Hoagland's because our unparalleled selection is as special and unique as they are.
---
Our consultant at the Geek Team is a Microsoft Certified Systems Engineer.
Our Microsoft 365 and Outlook support team is available Monday to Friday from 9AM to 4PM. Contact us for a free no cost consultation.