QuickBooks Support and Training for Business. Let us help you set-up your business correctly from the start on QuickBooks. We can customize QuickBooks for business by creating invoices, purchase orders and reports that will help run the business more efficiently.
Quicken help and Training is available for home users who want to manage their finances or individuals with brokerage accounts who want to track their investments and stock portfolio.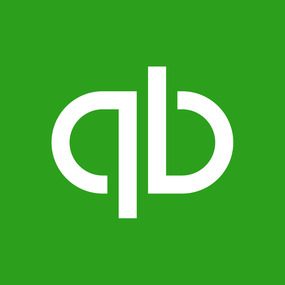 QuickBooks & Quicken expert help
Struggling with QuickBooks and Quicken? Work more efficiently, manage Home and Business Finances. Personalized, one-on-one training and support. Quicken specialist and trainer helping individuals and businesses. Day, Evening and Weekend appointments available.
Based in the United States – working remotely with clients worldwide.
Quickbooks Support for small business.
Quicken help for home office.
We Come To You! Prompt, Affordable Service. Day, Evening and Weekend Appointments available. We have been helping residents and small businesses in lower Fairfield County, Connecticut & Westchester County, New York with all their accounting programs for over 10 years.
We provide training on QuickBooks and Quicken from beginner to advanced levels.
Quickbooks & Quicken Training
Private Instruction (Home or Office) or Group Classes.
We can bring a laptop with us to train you.
Bookkeeping software consulting and customization.
QuickBooks & Quicken Consulting Services
Support
Are you having QuickBooks and Quicken issues? We can repair and troubleshoot QuickBooks and Quicken issues, configure accounts with your preferred banks, investment accounts and credit cards and setup online payments and other services.
Training
Are you looking for QuickBooks or Quicken training? We offer one-on-one private instruction and small group workshops on how to setup your business in QuickBooks and Quicken. Learn helpful tips on how to organize and manage your accounts.
Customer Success Stories
Quicken support and training
Rating:

"Jane was fantastic helping me set up and use Quicken. She was incredible dealing with my (very difficult) bank in order to get the data I needed. Her explanations were very clear and she was extremely patient with me as we spent many hours together. If I need help again with anything having to do with my computer, I will definitely call Jane and the Geek Team!"
Julie McMahon
Greenwich, CT
Quicken support and computer maintenance. virus removal
Rating:

"The Geek Team did an excellent job! They cleaned up my computer removing spyware, viruses and malware. They optimized our desk tops and lap tops. Also helped with fixing my Quicken software. They were easy to work with and knowledgeable regarding my computer issues. Very accessible and responsive. I would use them again and recommend them to my friends."
Peter Hinrichs
Greenwich, CT
Quicken support and computer maintenance. virus removal
Rating:

"It is hard to put into words the greatness of Jane and her kind way of speaking to clients. I was having a problem with quicken and needed help. Her knowledge of the Quicken program and her ability to fix it quickly was outstanding. I am not a good verbal communicator but she understood my problems and fixed them. I also had an issue with my printer and home internet WiFi and she fixed that in lightning speed. If you have any problems I would highly recommend Jane at the Geek Team."
Patricia Sninsky
Shelton, CT
Pine Rock Auto Sale
Quicken tech support and training
Rating:

"Geek Team came to my rescue and stayed by my side until my Quicken 2016 was cleaned up and working properly. I'd been trying for 6 months to get this done on my own–I wish I'd called Jane sooner. I could have saved a lot of time and frustration. In addition, she detected a number of problems on my Windows 10 desktop and she repaired all of them. I'm very happy with the results, and I'd recommend this service any time."
Deb Werksman
Shelton, CT
Quicken tech support and training
Rating:

"Great Computer Support services from Geek Team! The Computer Tech was very helpful and tutored me on how to use Quicken 2016 . The Geek also taught me how to organize all my passwords on my computer and helped me become more productive by making my email, contacts and calendar available on both my iphone and my macbook."
Nicholas Guthrie
Westport, CT
MAC computer support, data backup and Quicken help.
Rating:

"I used Geek Team to back up old Quicken files and transfer them to a new iMac, set up iCal and Contacts to sync with my iphone, and perform some general streamlining. The tech was knowledgeable and professional. I was very pleased with the service and will use them again."
Elizabeth Gerdts
Darien, CT