Putnam Consulting is using Gmail and iCloud for productivity at work.
Case Study: Google Workspace for Financial Services and Real Estate Investments.
The Geek Team helped the Putnam Consulting Group with a move to the Google Cloud which included migrating files, emails and contacts from AOL to Gmail and one-on-one instructor led training on Gmail. For remote work and productivity we enabled and configured iCloud for file and photo sharing.
/ AT A GLANCE
INDUSTRY
Energy
IMPROVED
Business Processes
ENABLED
Remote work and productivity
TOOLS IMPLEMENTED
Google Workspace and iCloud
PLATFORM
Apple iMacBook and Windows
Energy company using Google Workspace, Apple iMac & iCloud at work.

"Jane was able to salvage all my business records from
an old and ailing Dell computer and transfer them to
an IBM laptop, enabling me to keep business records
separate from my Apple computer. Additionally she
has helped me move from an old AOL account to
Gmail, and is providing on-going maintenance for my
system. She is diligent, persistent, and highly skilled. I
feel fortunate to have found her."


Frederick Putnam / Owner of Putnam Consulting Group
The challenge
Customer was working on two platforms, Windows 95 and Apple Mac computer. The hard drive on his old IBM computer had mechanical damage which had all his data and industry specific applications. His legacy Oil and Gas program did not work on Windows 10. Emails and Contacts were on AOL on his Apple iMac Computer. He also wanted his contacts on his iPhone.
The solution
Performed data recovery on damaged hard drive on his old Windows 95 computer and was able to salvage all his data and his applications successfully. Purchased a new laptop and installed Windows 95 in order to get his legacy Oil and Gas program working. Migrated all his emails & contacts from AOL and his Apple iMac to Gmail and Google Contacts. Moved some of his recovered files to Google Drive.
The results
The move to the Cloud for the Putnam Consulting Group has helped the owner work from anywhere on any device. Having a Windows laptop instead of a desktop computer has helped him stay mobile and the move from the AOL email system to Gmail has helped him become more productive. He can also access all his contacts now on him iPhone, computers and the web through Google Chrome.
---
About Putnam Consulting
Putnam Consulting Group is in the energy, oil and gas industry.
---
About the Geek Team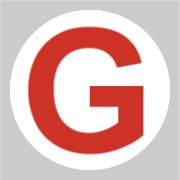 The Geek Team is certified in Google Workspace Administration and Deployment.
Ask us about Google Workspace for Financial Services.
Contact us to learn more about our services or email us at info@geekteam.com