Evernote is an app designed for note taking, organizing, task management, and archiving. Evernote brings your notes, to-dos, and schedule together to help you remember everything and accomplish anything. Capture ideas and information in your notes and quickly find them later—on all your devices. Stay on top of it all with Tasks, and connect Evernote to your Google Calendar to get more done with less effort.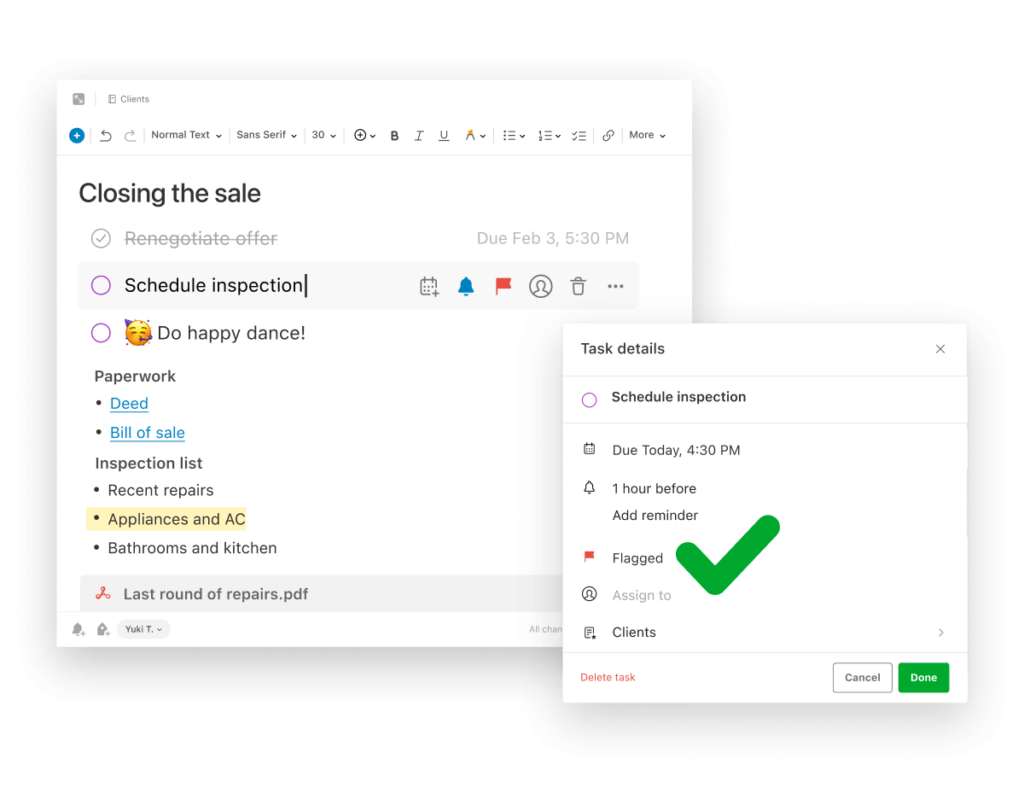 Evernote for Google Workspace
We are experts at Evernote implementation, integration and template design.
Working with small businesses and organizations.
Based in the United States – working remotely with clients worldwide.
Why work with the Geek Team?
We are a certified Google Cloud partner specializing in Google Workspace. We have extensive experience implementing and integrating Evernote with Google Workspace based solutions. Let us help you connect Evernote to Google Calendar. Evernote helps teams improve their productivity and is one of the best tools for taking notes and managing tasks.
The Five Steps in Organizing
Reviewing plans and objectives
Determining activities
Classifying & grouping activities
Assigning work and resources
Evernote Training & Consulting Services
Prioritize your work, organize your life!
Remember everything and tackle any project with your notes, tasks, and schedule all in one place.
Implementation
Evernote implementation and deployment using a proven methodology.
Integration
Evernote makes it easy to connect with the tools and systems you're already using. We can integrated Evernote with Google Calendar and other SaaS applications for easy access.
Automation
Custom solutions for Evernote ranging from the simplest automation command on a single board to business solutions deployed across multiple boards.
Project Management
How to take notes to help manage team projects at work or organize your personal life.
Support
Help with designing and creating Evernote templates.
Training
Evernote team training on best practices and how to use the five steps of organizing to accomplish your business goals in Evernote.
"Evernote is a note taking app for your smartphone and computer that stores everything you could possibly imagine losing track of, like a plane boarding pass, receipt, article you want to read, to do list, or even a simple typed note. The app works brilliantly, keeping everything in sync between your computer, smartphone, or tablet."
Questions
Our support team is available Monday to Friday from 9AM to 5PM. Contact us today for a free consultation.